What is it like to visit a McDonald's fast food restaurant in Georgia? After all, aren't all McDonald's restaurants the same? I just had to try one.
I used the ordering machine by entrance. Somewhat interesting was seeing hamburgers named as sandwiches. Ordering and pick-up process itself was same as in Estonia.
Big Mac burger cost 8.85 lari which is 2,5€. That's relatively a lot in Georgia. There are tens of local bakeries around in Georgia which offer just as large pies for 0,5-1 lari or ~0,3€. Local pies also get my vote when I have to choose between fast food chain's burger (sorry!), and local one.
On Big Mac index Georgia ranked between Estonia and Hong Kong in 2016. See more info here.
One can be sure that McDonald's restaurants have restrooms and OK coffee everywhere. That alone might be a reason to visit one of these restaurants sometimes.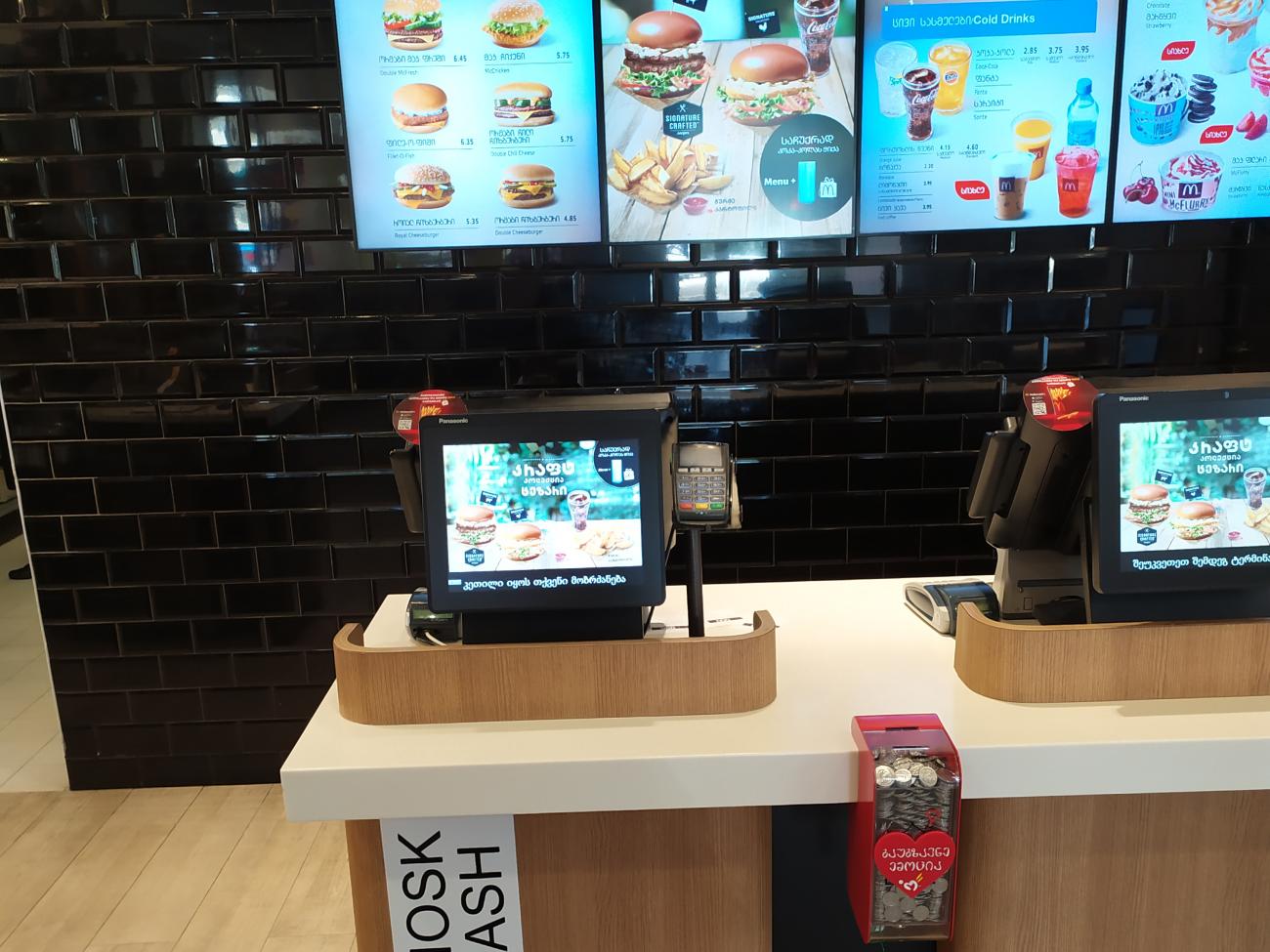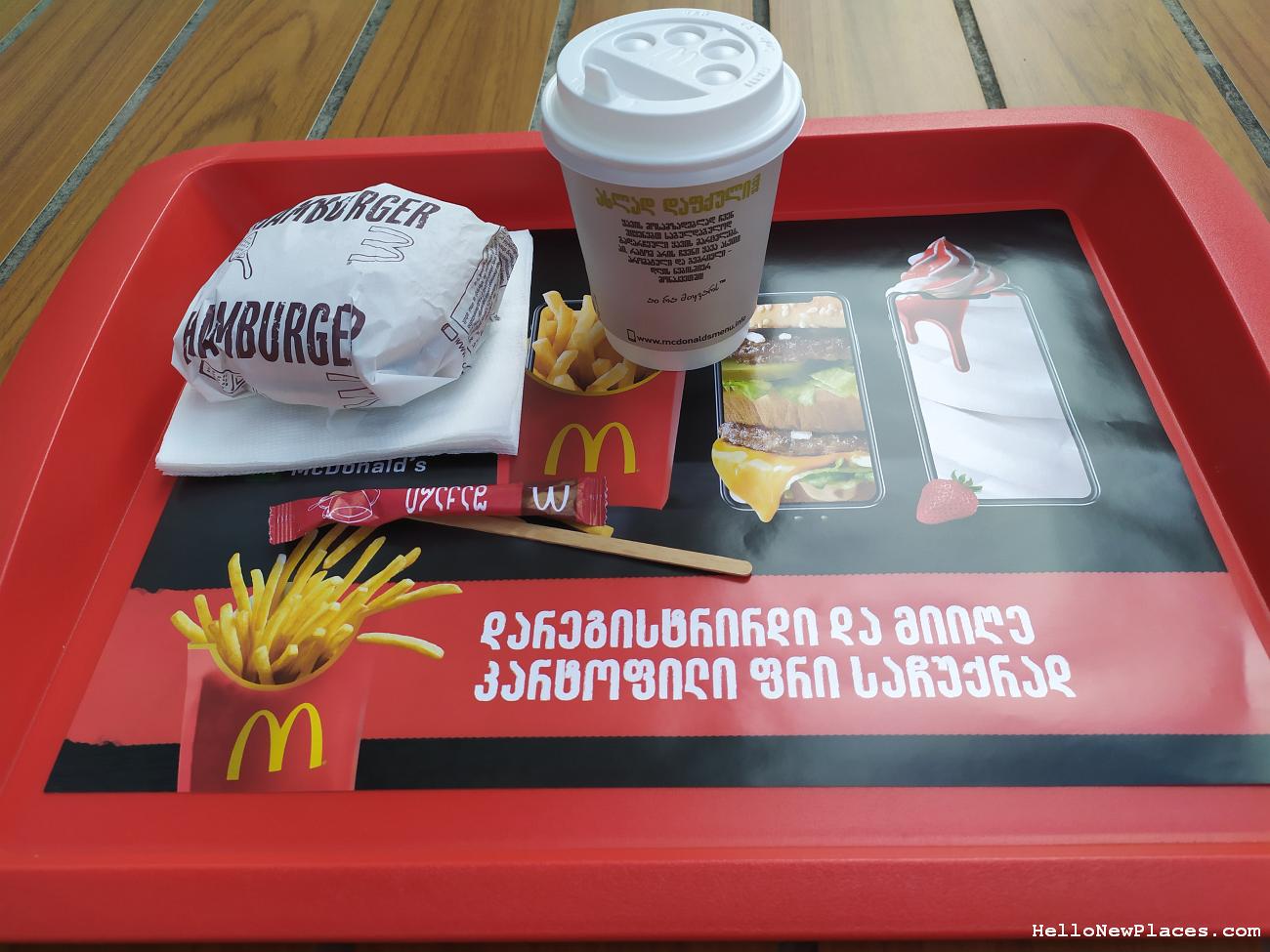 Street dogs are always around
It's magic! Every single time you go out in Kutaisi and sit outside, a dog appears under your table. They'll pretend sleeping most of the time and always keeping eyes a bit open. Maybe this time this human will feed me. And they get snacks most of the time. After finishing my burger, coffee and a salad bought earlier, I ran to the free walking tour in Kutaisi since clock was few minutes shy of 11.00 - the start of the tour!