Second day of the two-day trip from Kutaisi to Svaneti - day trip from Mestia to Ushguli.
Georgian sized breakfast
The guesthouse offered Georgian sized breakfast which easily rivaled most birthday dinners.
Leaving the house I photographed interesting well-like-thing outside.
It had been raining and air was oh so fresh. Mountains after rain were something special.
Walking along main street I passed local bakeries and one of ATMs in Mestia.
Then I walked to the pick-up point, Credo bank on main street. In Mestia there is one main street so getting around is easy.
Hunting for passengers
Driver was there on time. It turned out we needed a few more passengers to make this trip so we went "hunting". This caused tiny delay but the bus was full in 50 minutes - and we were off! Along wet mountain roads towards Ushguli, community of villages high in the mountains.
Parts of the road were even paved. Driver made most of it.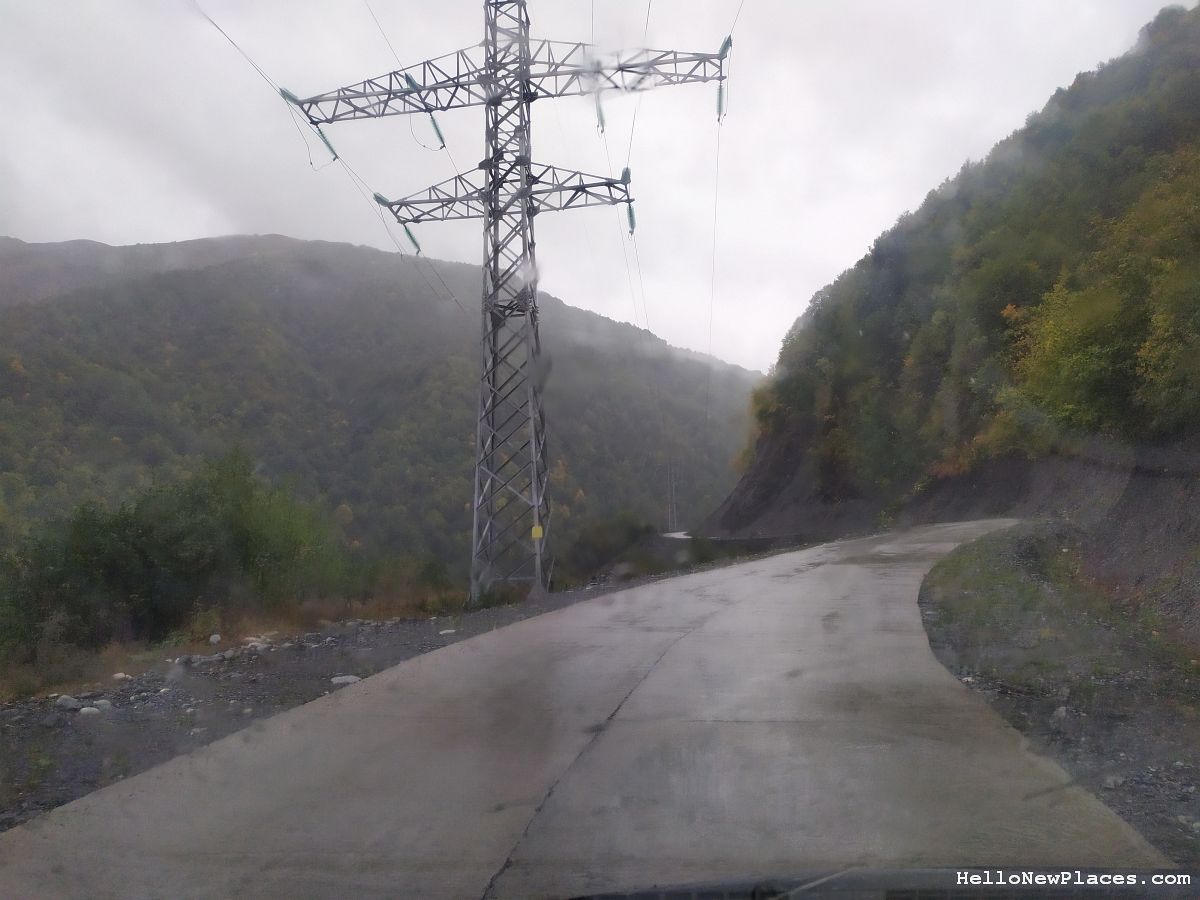 Stopping at tower of love
Impressive svan tower stands on the bank of Enguri River. Entry cost 1 lari.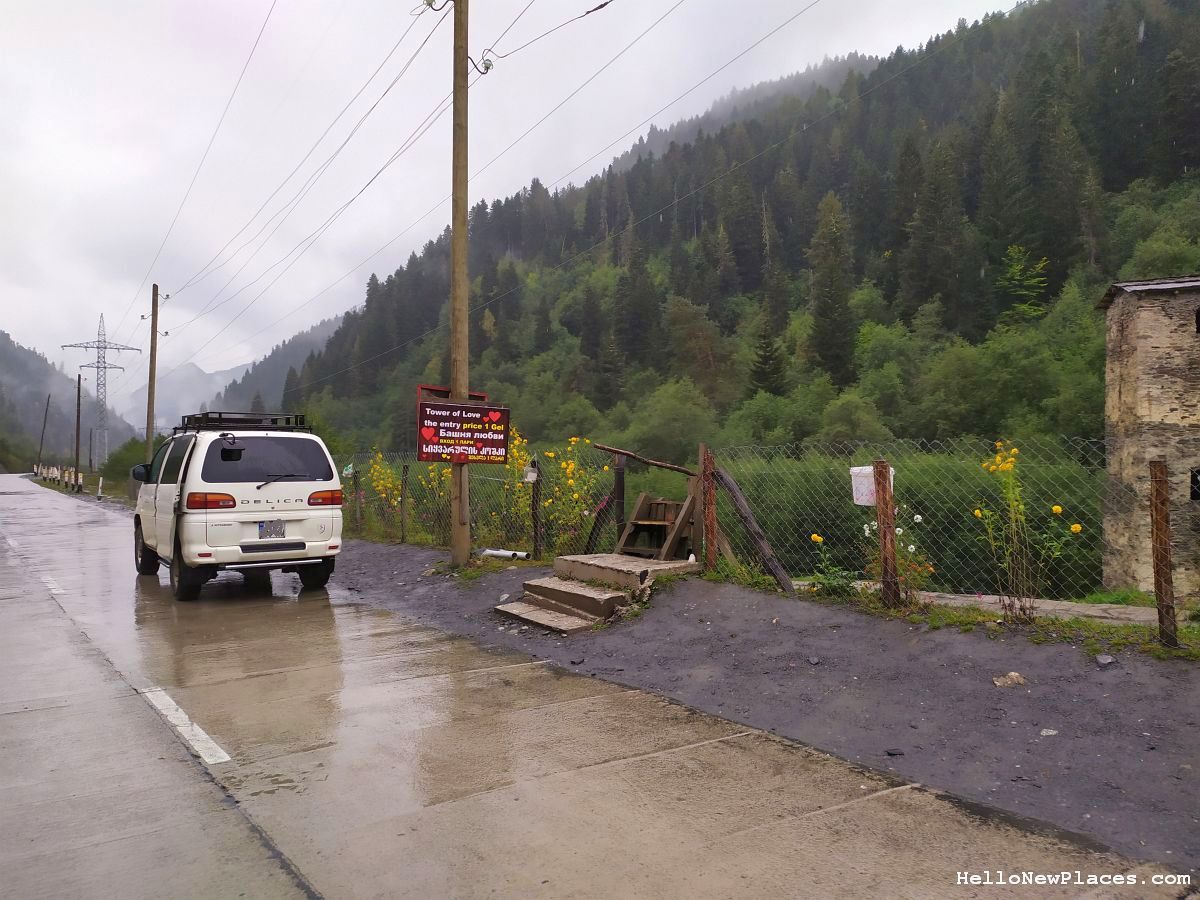 Souvenirs and crystals
There was a souvenir stand. As it was dribbling rain noone from our group stopped to ask about crystals. We ran to the tower instead.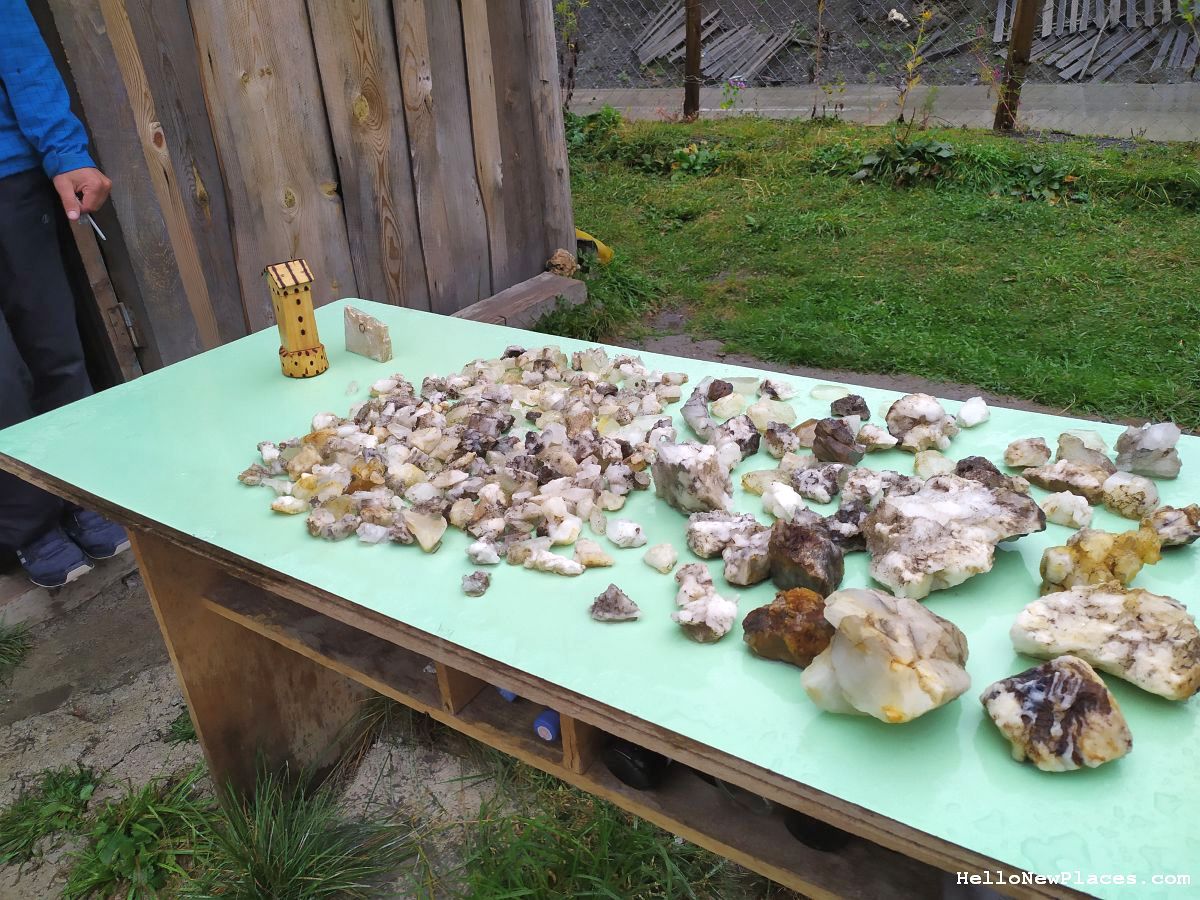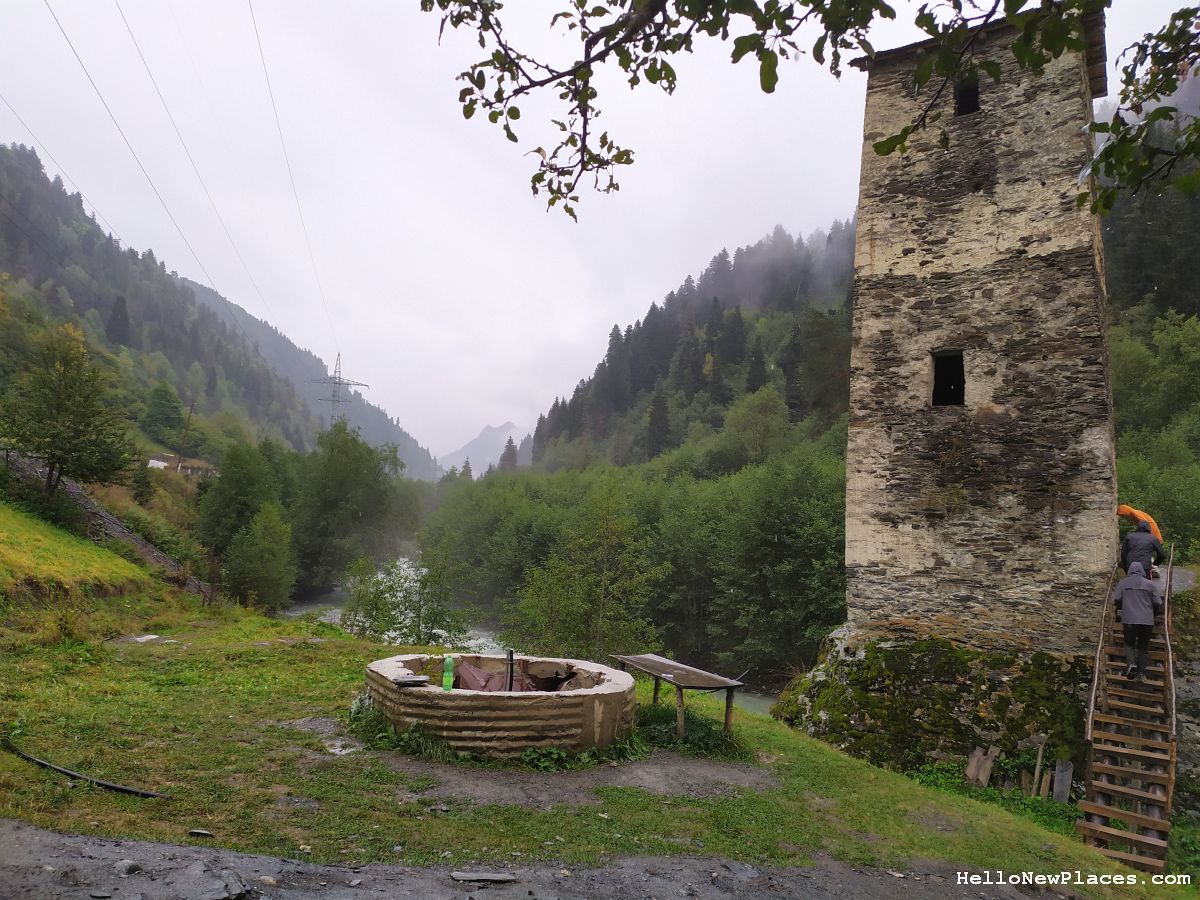 Climbing to the top
Wooden floors and ladders had seen many travellers over the years. And these were still mostly sturdy!
With some acrobatics all of us got to the last floor to see view to the river and mountains. In this weather everything looked so good.
Tip, don't bring a large bag or camera when climbing svan towers.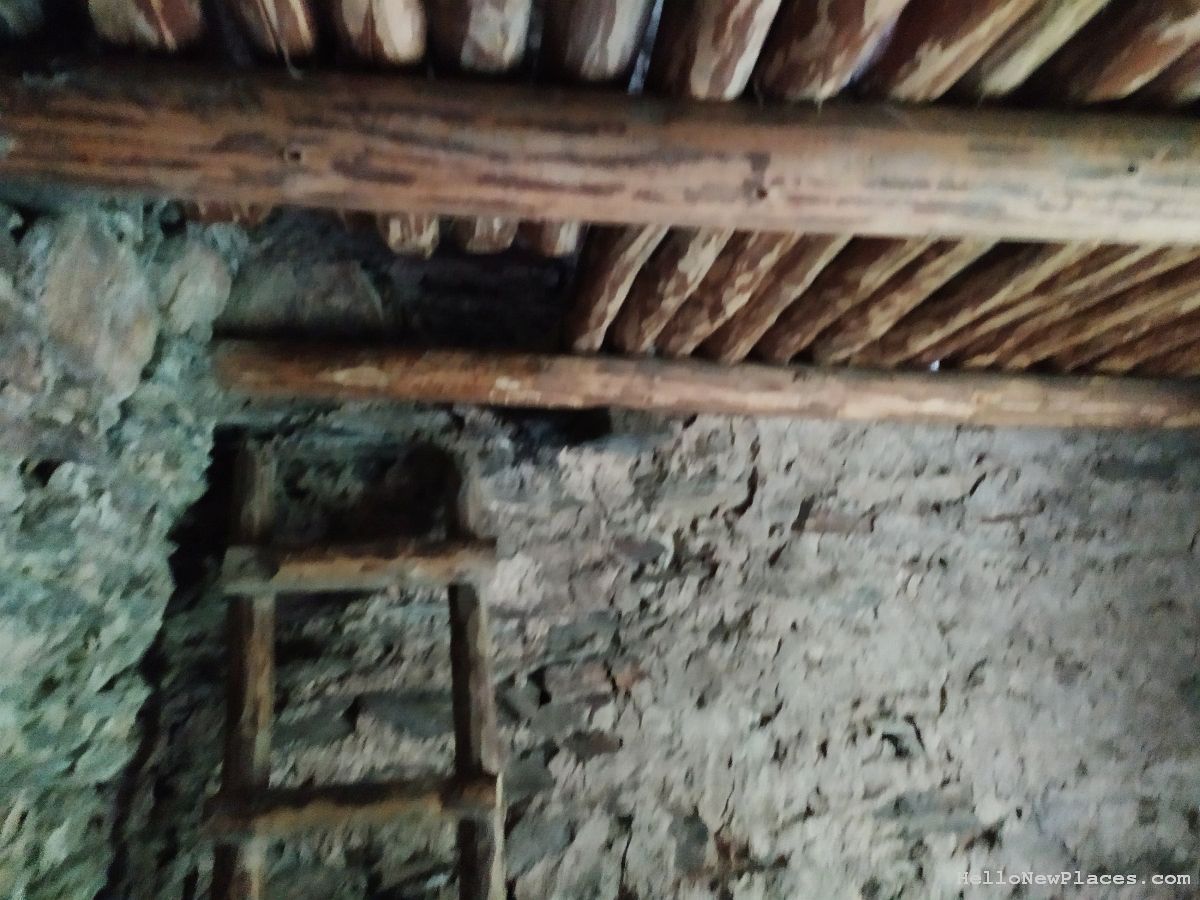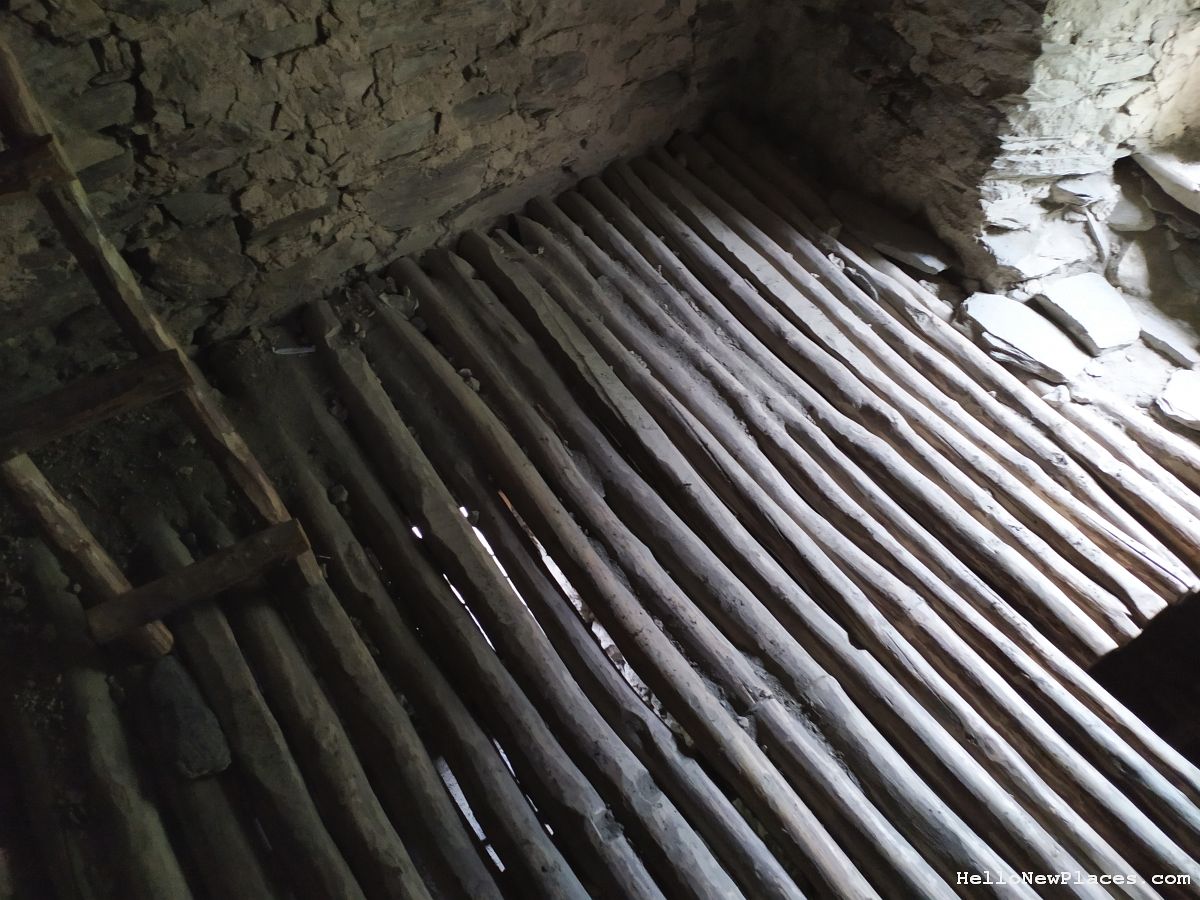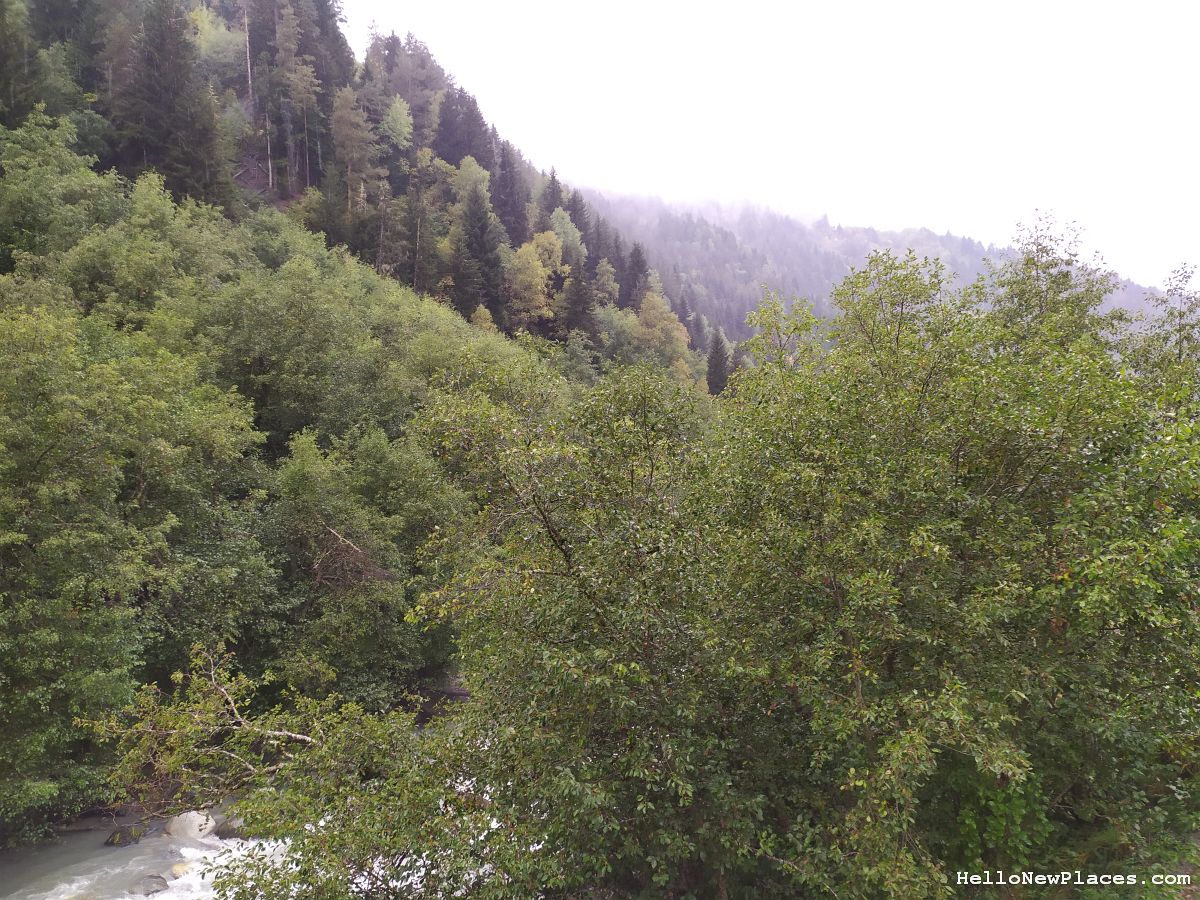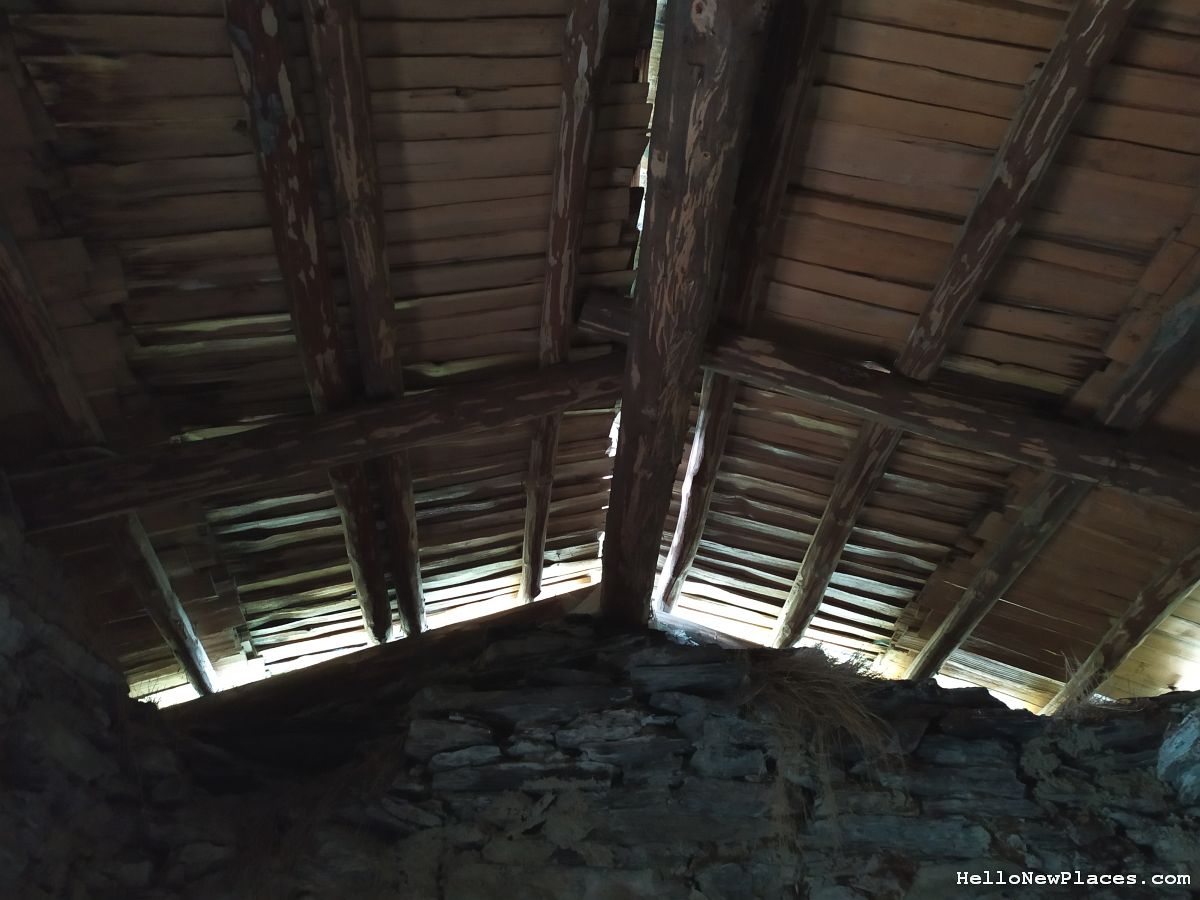 Last view to the tower and we were on the road again. Paved road ended soon and we were on real mountain roads winding all possible ways to wards Ushguli.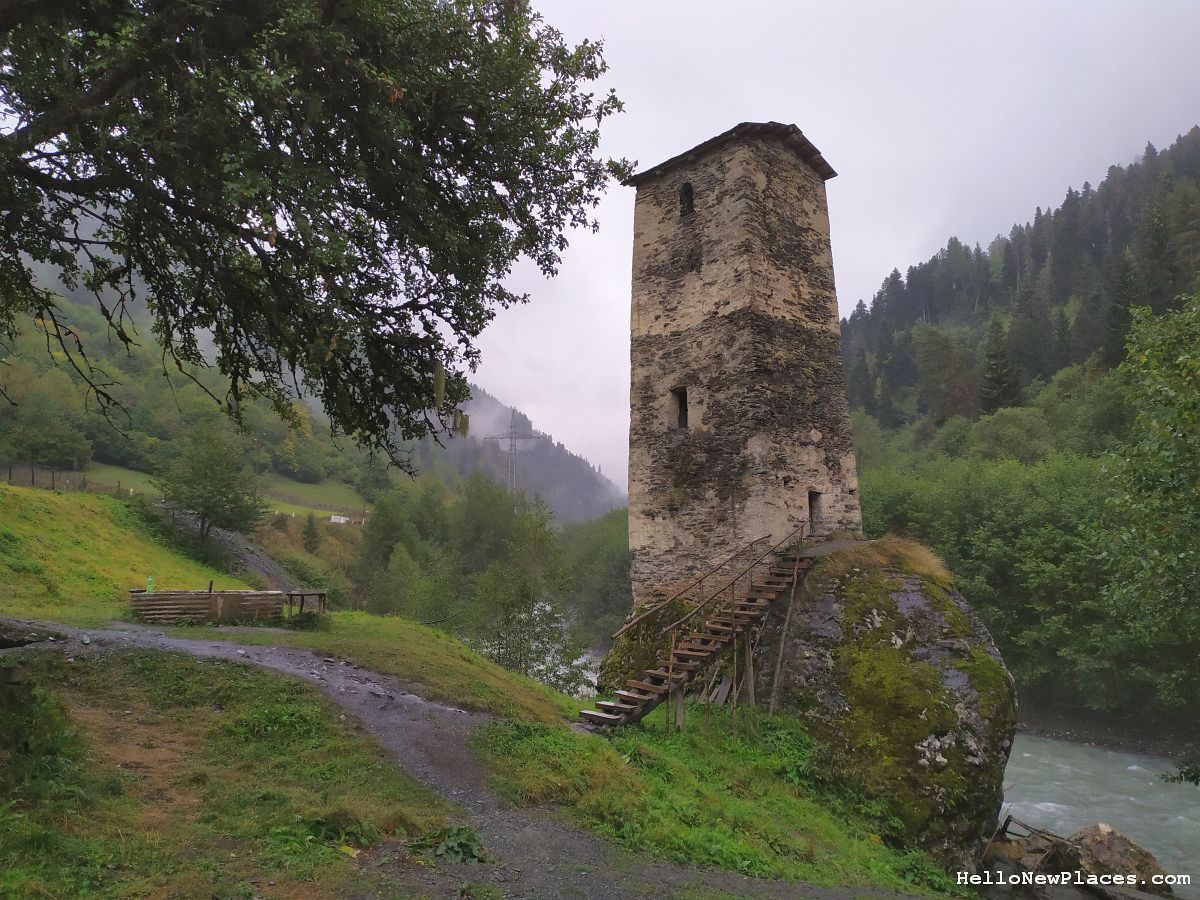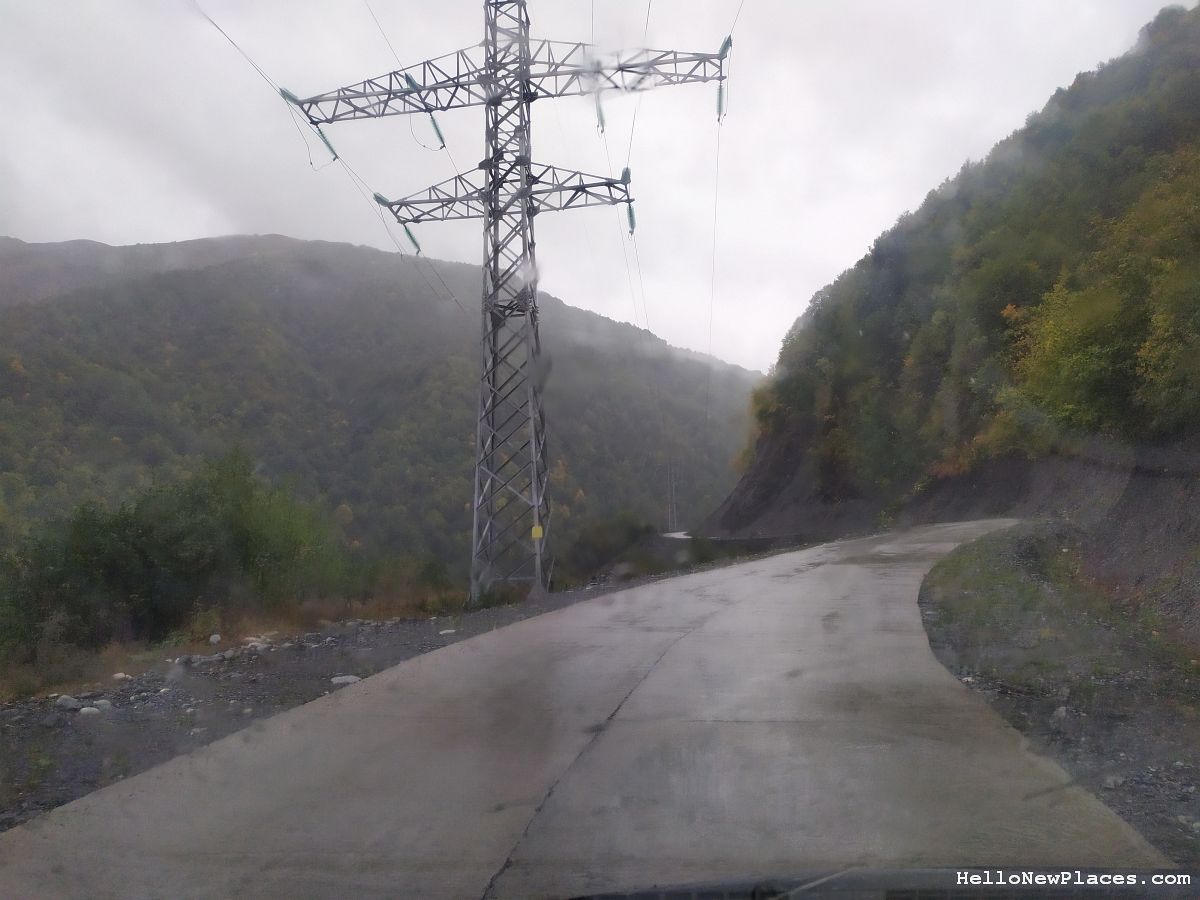 What about the story?
Our driver summarized tower's story during driving. All Svanetian towers are built for military purposes but this one.
A daughter from a wealthy family married to a man from another village, and people from both villages were against their union. Then he had to go war and bride promised to wait for him. Sadly, he died on battlefield. Bride refused to believe bad news and waited for him. Meanwhile her father built this tower where she waited for her whole life.
From this point there are several versions of the story. Driver told us a few and I remember one where groom turned to a trout and swam by the tower every now and then.
Georgian version of Romeo and Juliet.
My attention during listening the story was equally on amazing mountain roads we were on.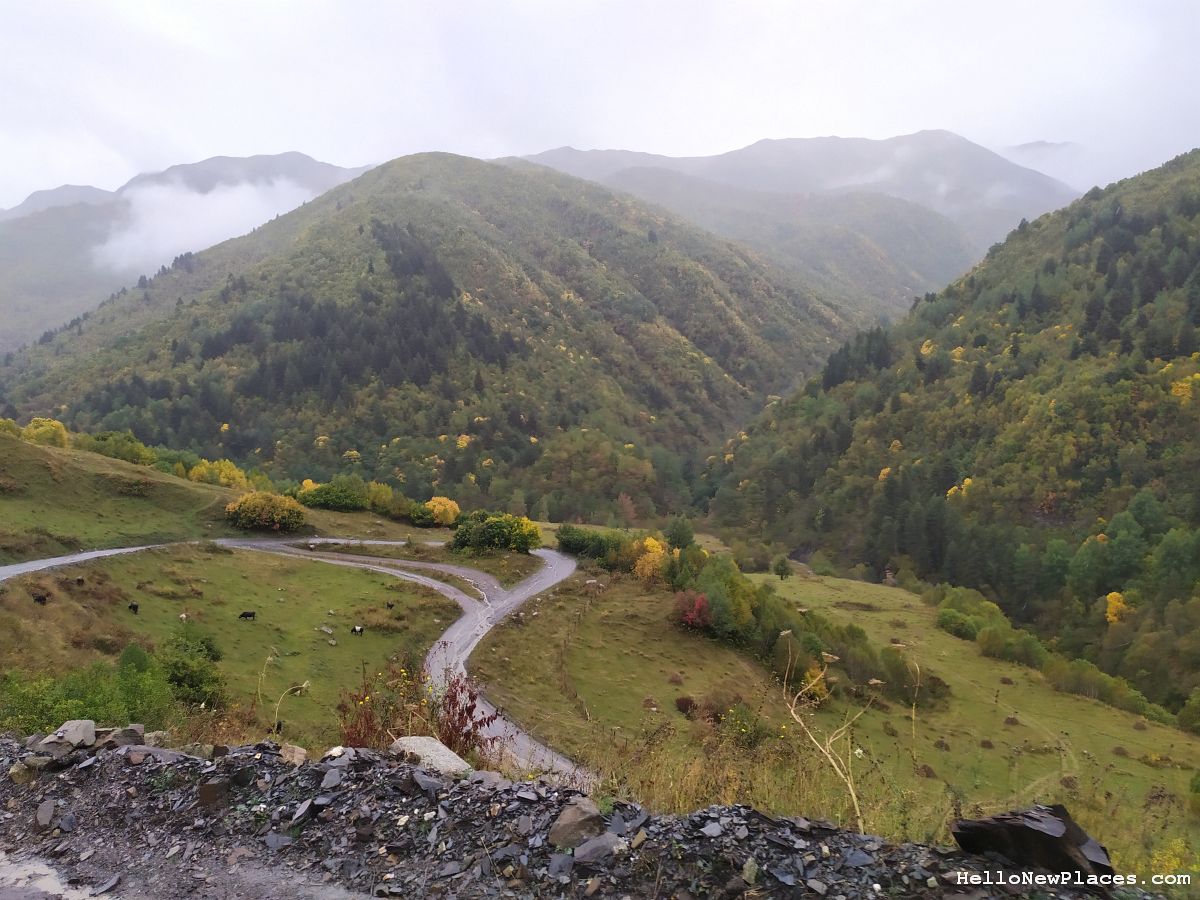 These hairpin turns, views, the sense of openness and adventure!
12.30 we got to Ushguli center. What was there to see?